Convenient and portable for all commutes



Folding handlebar, top tube & pedals



Lightweight aluminum components



Low maintenance single speed hub
SPECS
Your dream ride if...
Your space is limited and you need to be able to store your bike in the car, closet, or cubicle. You want a simple, low maintenance ride that'll get you from point A to B without cables getting in the way. No frills, just fun functionality.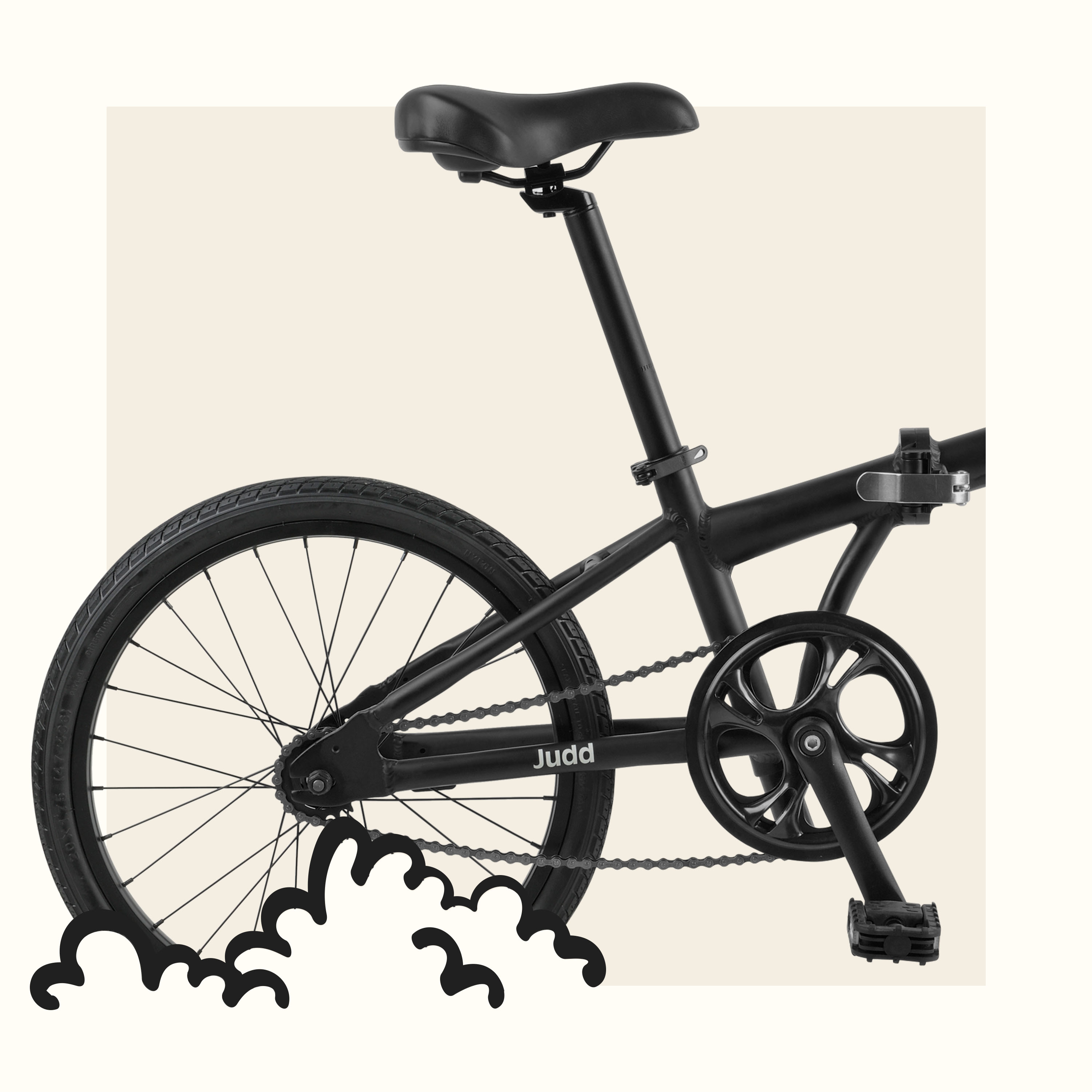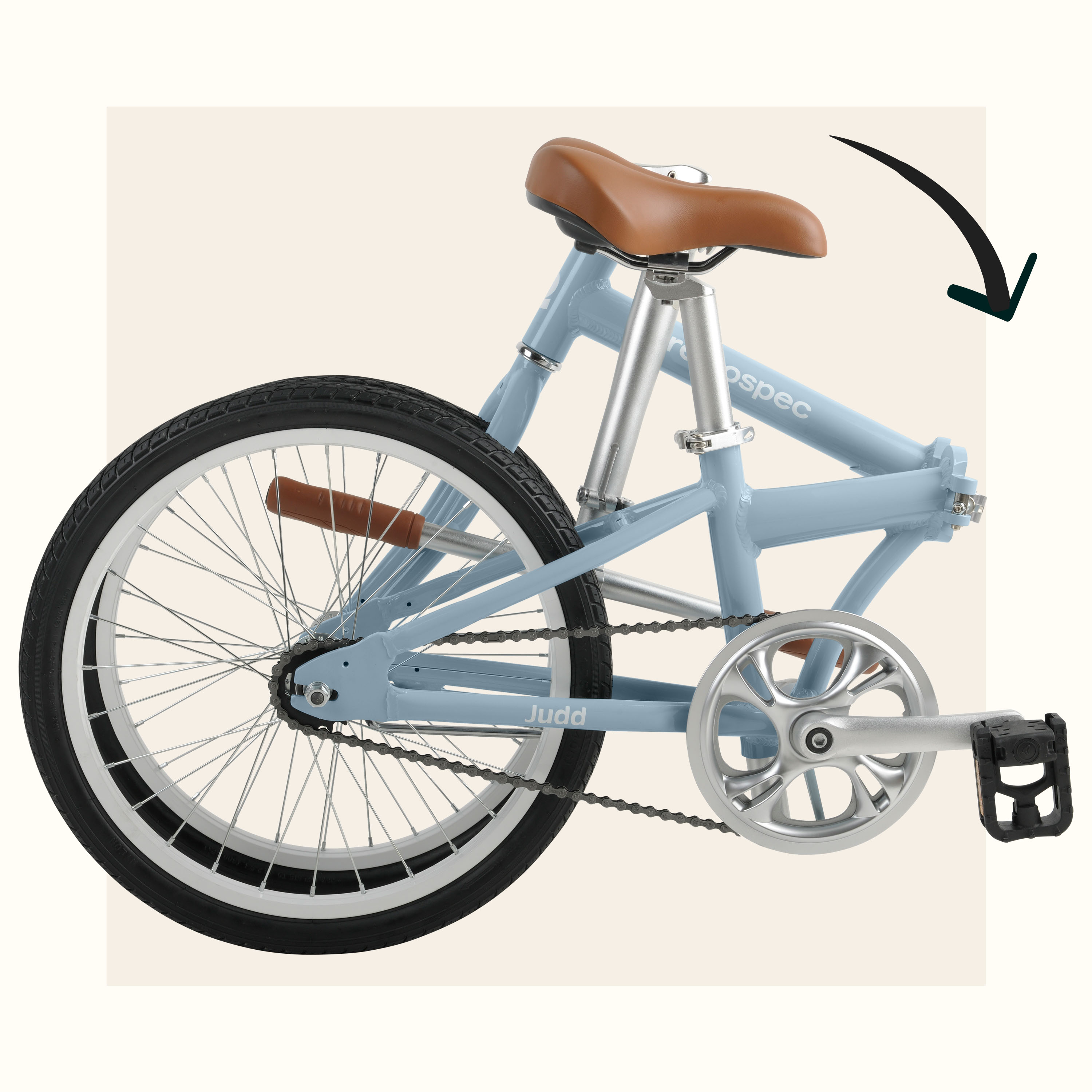 It's all in the details...
Judd's folding handlebar, top tube & pedals collapse to a compact 10x3"-inches. Small but mighty 20-inch tires have rounded tread and large water dispersion grooves to maintain traction in varying conditions. Its aluminum frame, fork, hub and alloy components make this folding bike lightweight and easy to carry around. Plus, this single speed bicycle with less gears means less weight and maintenance.