The confidence they need to put speed behind those pedals
Suspension fork for safety 

Wide tires to take on more terrain

Easy gear transitions
Safety first
Dart sports a suspension fork to absorb impacts and smooth out the ride on bumpy terrain. Less vibration gives kids better handling and control, making their ride safer overall.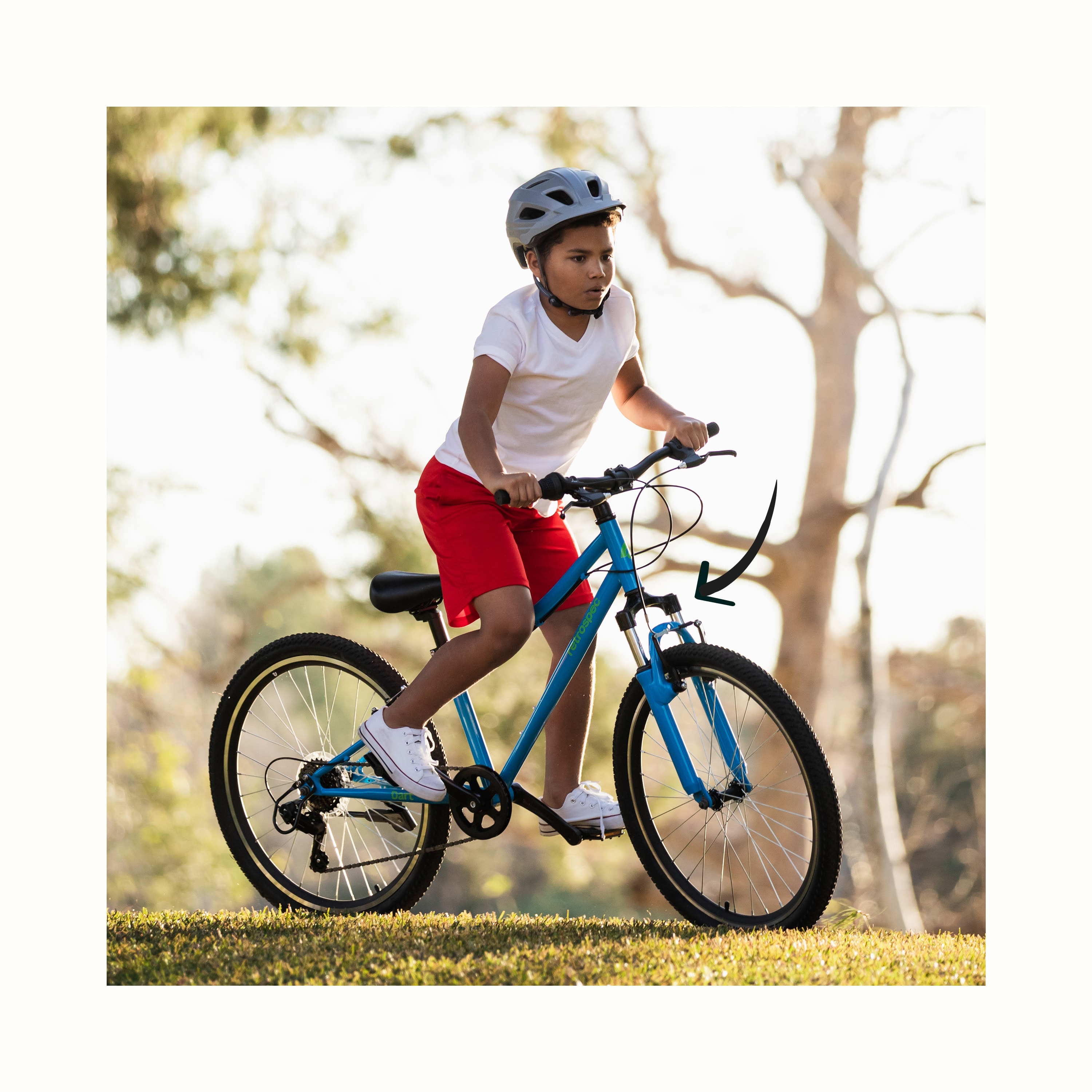 They're growing, and so should their bike route
Dart is the perfect kids' bike for riding down the boardwalk, around the neighborhood, or along the river. Dart's wide tires soak up trail bumps and make for a smooth ride, so your kiddo can explore a little further than ever before.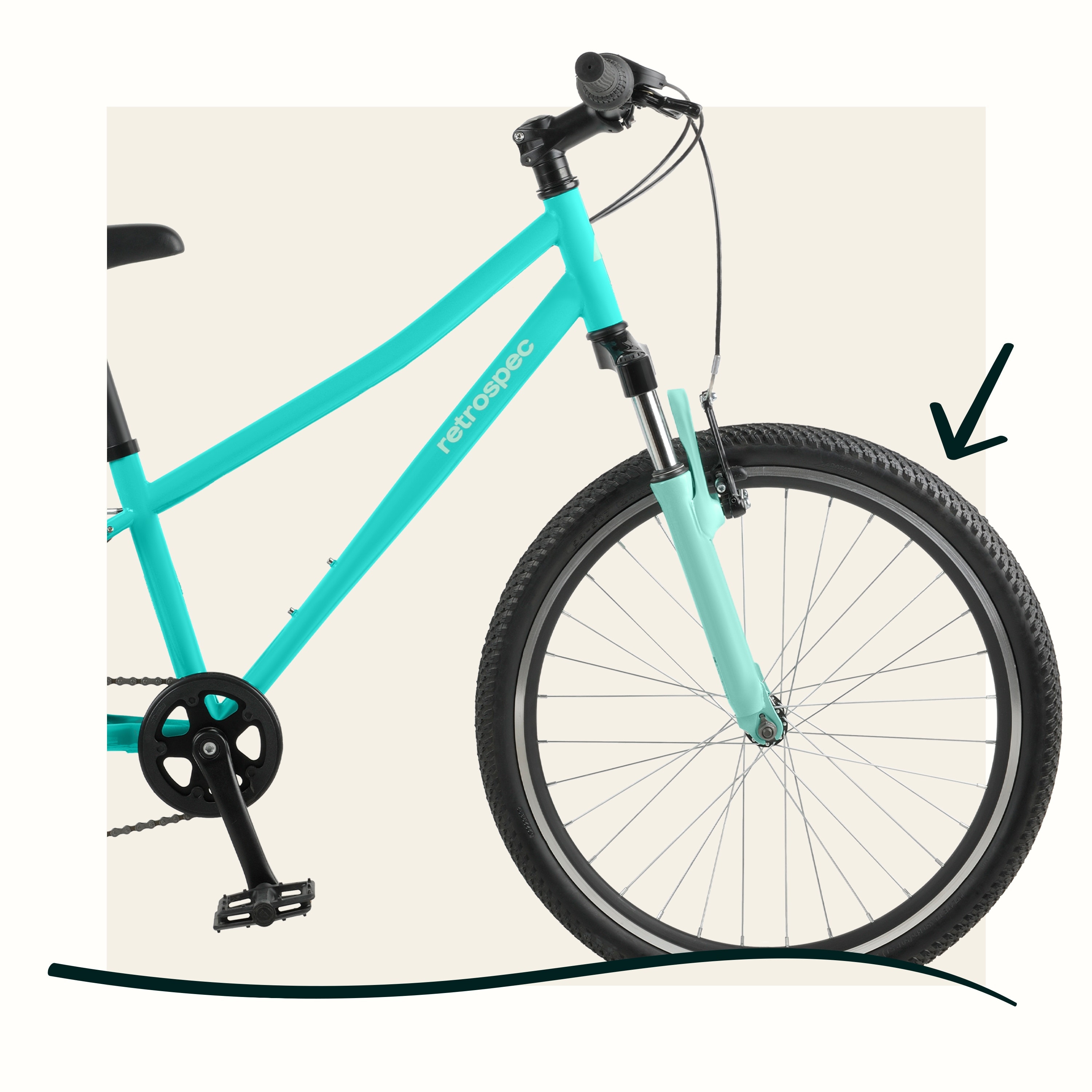 Change gears with the flick of their wrist
A safer ride at their fingertips – literally. Dart sports a robust Shimano 7-speed derailleur and RevoShift grip shifters, so kids can safely change gears with palms on the handlebars and eyes on the road. Not to mention, 7 speeds offer the speed for cruising and power for climbing.